For the past year, Consumer Duty has dominated regulatory agendas for most of us. Starting  with the publication of the final rules and guidelines back in July 2022, the FCA set a new framework ensuring that customers of firms offering financial services received even fairer treatment. Since then it's been a long year of drafting implementation plans but on Monday (July 31, 2023) the Financial Conduct Authority's (FCA) new Consumer Duty rules come into force.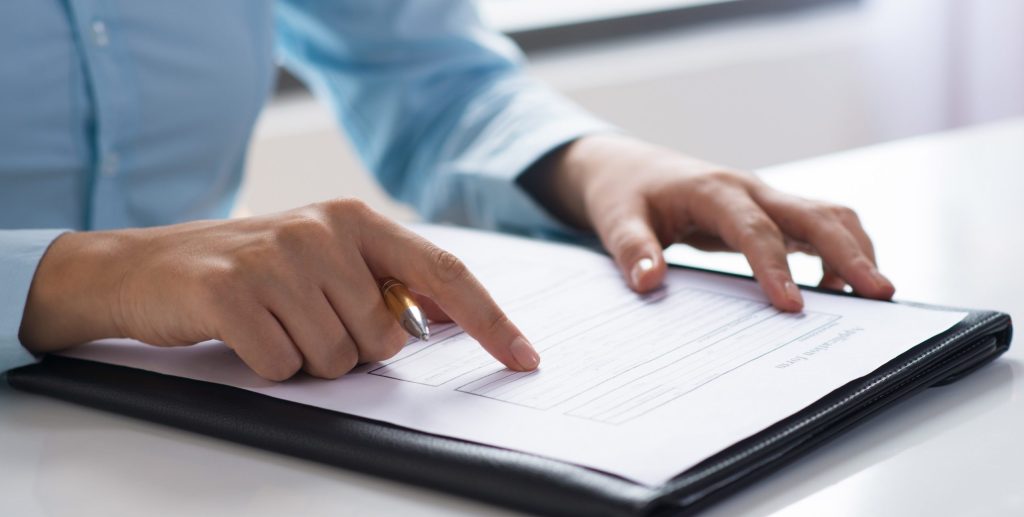 The FCA's framework that prioritises consumer outcomes and fair value aims to reduce consumer harm and ensure that firms fulfil their obligations while fostering a competitive and international market economy. To achieve this, firms are encouraged to align their purpose and culture with their obligations under the Consumer Duty, ensuring that good outcomes for customers are at the forefront of their discussions and decision-making processes. Some are still struggling to understand what this means, here is a quick recap:
How to comply with the new Consumer Duty Rules
1. Put consumers at the heart of their business and focus on delivering good outcomes for customers,
2. provide products and services that are designed to meet customers' needs, that they know to provide fair value, that help customers achieve their financial objectives and which do not cause them to harm,
3. communicate and engage with customers so that they can make effective, timely and properly informed decisions about financial products and services and can take responsibility for their actions and decisions,
4. not seek to exploit customers' behavioural biases, lack of knowledge or characteristics of vulnerability,
5. support their customers in realising the benefits of the products and services they buy and acting in their interests without unreasonable barriers,
6. consistently consider the needs of their customers, and how they behave, at every stage of the product/service lifecycle,
7. continuously learn from their growing focus and awareness of real customer outcomes,
8. ensure that the interests of their customers are central to their culture and purpose and embedded throughout the organisation,
9. monitor and regularly review the outcomes that their customers are experiencing in practice and take action to address any risks to good customer outcomes,
10. ensure that their board or equivalent governing body takes full responsibility for ensuring that the Duty is properly embedded within the firm, and senior managers are accountable for the outcomes their customers are experiencing, in line with their accountability under the Senior Managers and Certification Regime (SM&CR). 1
Who is subject to the Consumer duty?
The Consumer Duty rules applies directly to firms that engage with retail customers, including:
retail investors in funds, including end investors and those involved in distribution chains
banking customers, such as those engaged in deposit-taking, payment services, and e-money services under BCOBS business
policyholders, who are involved in insurance distribution and carrying out contracts of insurance under ICOBS business
Additionally, the new rules extend to cover the 'retail market business' of UK FCA-regulated firms, regardless of the specific retained EU law regime they fall under (e.g., MiFID/UCITS/AIFMD). Consequently, the Consumer Duty rules apply to any party within a chain that deals with non-professional retail consumers. In such cases, most of the value assessments will primarily be performed by the manufacturer at the beginning of the chain and then passed down to distributors, who must, regardless, be aware of these assessments and the rules.
Therefore, UK AIFMs (Alternative Investment Fund Managers) might also be affected, as their fund investors (directly or via distribution chains) could be considered "retail customers" unless they qualify as professional clients.
It is important to note that the Consumer Duty rules also apply to the process of upgrading a customer's status. Therefore, UK AIFMs and fund distributors, including MiFID firms with adviser/arranger functions, may need to evaluate and stress-test their current methods for categorizing fund investors as "professional clients" concerning the new rules, especially in cases like PRIIPs (Packaged Retail and Insurance-Based Investment Products) purposes.
The Survey – How is the industry coping so far?
Between March and May 2023, the FCA conducted an anonymous survey involving 1,230 firms to gauge industry compliance. The survey revealed that 64% of firms expressed confidence in meeting the compliance deadline for the Consumer Duty rules; however, 7% of respondents admitted they would not.
Additionally, the survey brought to light areas where firms required more FCA guidance:
outcomes monitoring,
price and value outcome ("Fair Value")
We consider both areas below.
Outcomes monitoring
On the 28th of June, the FCA released a Podcast episode explaining the expectations for outcomes monitoring under the Consumer Duty.
Ed Smith, FCA Head of Competition Policy, mentioned that the FCA wants companies to leverage the advantages of their data and technology in order to enhance their services and gain a deeper understanding of the results they deliver to their customers.2
The primary focus of the Consumer Duty rules is on achieving good outcomes, and a crucial aspect of this is for companies to comprehend and substantiate the outcomes experienced by their consumers. This knowledge is considered vital for companies to effectively monitor their compliance with the Consumer Duty rules and proactively address any potential breaches. Therefore, it seems imperative for firms to implement a well-thought-out strategy to ensure they possess the appropriate data and insights.
Additionally, the FCA expects firms to recognize existing risks that may impact positive customer outcomes and to promptly note instances where customers are experiencing poor outcomes. It is therefore essential for firms to gain a thorough understanding of the underlying causes behind these undesirable outcomes. By doing so, firms should effectively manage the identified risks and implement processes to adapt and improve their products or services accordingly. Firms should be able to demonstrate to themselves and to the FCA how they have proactively identified and resolved issues linked to unsatisfactory outcomes.
Fair value
Fair value assessment is one of the key requirements of the Consumer Duty rules, under which firms must ensure that the price customers pay for products or services is reasonable, providing evidence to support this claim.
On the 10th of May, the FCA focussed its attention on this point after reviewing 14 firms' fair and value frameworks back in January and February 2023. Within the review, they assessed fair value frameworks against the following 5 criteria: 
1. Understanding of fair value
2. Assessing value
3. Considering contextual factors
4. Assessing differential outcomes
5. Data and governance
Within the assessment, they identified 4 areas where firms need to develop their framework:
Data Collection: Gathering and monitoring evidence that proves the products and services offer fair value.

Remedial Actions: Establishing transparent oversight and accountability for taking necessary corrective actions if fair value is not provided.

Distribution of results: Ensuring the distribution of thorough analysis of outcomes among consumer groups within the target market.

Evaluation of fair value: Summarising and presenting assessments of fair value in a manner that allows decision-makers to engage in robust discussions regarding whether the product or service truly offers fair value.
Firms should consider these 4 focus areas identified by the FCA and see whether they need to develop their approach to implementing the FCA's price and value outcome rules in line with good practice. These should naturally be considered in conjunction with the Guidelines for the Consumer Duty rules.
What's next?
Probably a lot of work and the maintenance of proper records on the topic for all firms. To ensure adherence to the Consumer Duty rules, the FCA will seek to utilize supervisory intelligence to identify firms that did not complete the survey to an adequate standard, imposing appropriate sanctions as necessary. So, firms should consider the following carefully:
1. Firms at risk of not having finished their preparation before the deadline, despite substantial progress, must prioritise Consumer Duty implementation and risk reduction efforts.
2. Moving forward firms that comply with the new standards need to remain on track and ensure all requirements of the Consumer Duty rules are met.
3. Firms that have not been responding adequately to the survey must accelerate their Consumer Duty implementation.
---

At Leo, we ensure that we stay up to date with regulatory changes, and our team works diligently to update or develop our templates ensuring they align with these changes and meet our clients' needs.

Consumer Duty is one such update. Throughout our updates we have ensured to consider the cross cutting rules (such as act in good faith, avoid causing foreseeable harm, and enable and support retail customers) and the 10 key questions that the FCA expects firms to consider internally and help reflect on their implementation of the Consumer Duty. You will find a new section on the Compliance Monitoring Questionnaire under "Product Governance and Consumer Duty" in which firms can self-assess whether they are connected directly or indirectly to retail consumers and undertake a review to ensure compliance with the Consumer Duty rules.  Additionally, we have built a Product Assessment template which will help firms ascertain some intrinsic topics at product level, such as assessing the fair value of the product and help firms demonstrate how they have considered the cross cutting rules at product level. The Product Assessment template aims to help firms comply with the requirements posed by the new "duty" whilst attaining a strong internal governance. Our view is that your product assessments will be built in such manner which can be shared across multiple stakeholders if required without undermining the clarity and transparency of the report. 
---
1 https://www.fca.org.uk/publication/finalised-guidance/fg22-5.pdf
2 https://www.fca.org.uk/multimedia/inside-fca-podcast-explaining-consumer-duty-outcomes-monitoring
SM&CR: Accountability in an AI-enabled World
On the 9th of December 2023, it will be four years since the Senior Management and Certification Regime (SM&CR) became applicable to solo-regulated...
Lire la suite
The AI Sliding Scale – A Tool or a Threat?
AI regulation feels unclear to say the least. We seek to delve into what has been done and what is intended to be done...
Lire la suite